Started the mapping project last weekend. Decided to do McAbee beach, as I like diving there.
Didn't go a smoothly as we had hoped, but actually I was satisfied overall. I think we made a reasonable start. Going to take a lot of trips to Monterey to get it finished though (IMHO).
As far as I can tell (using compass navigation and fin kicks), we actually mapped the area under water indicated by the smaller red dots on the image below.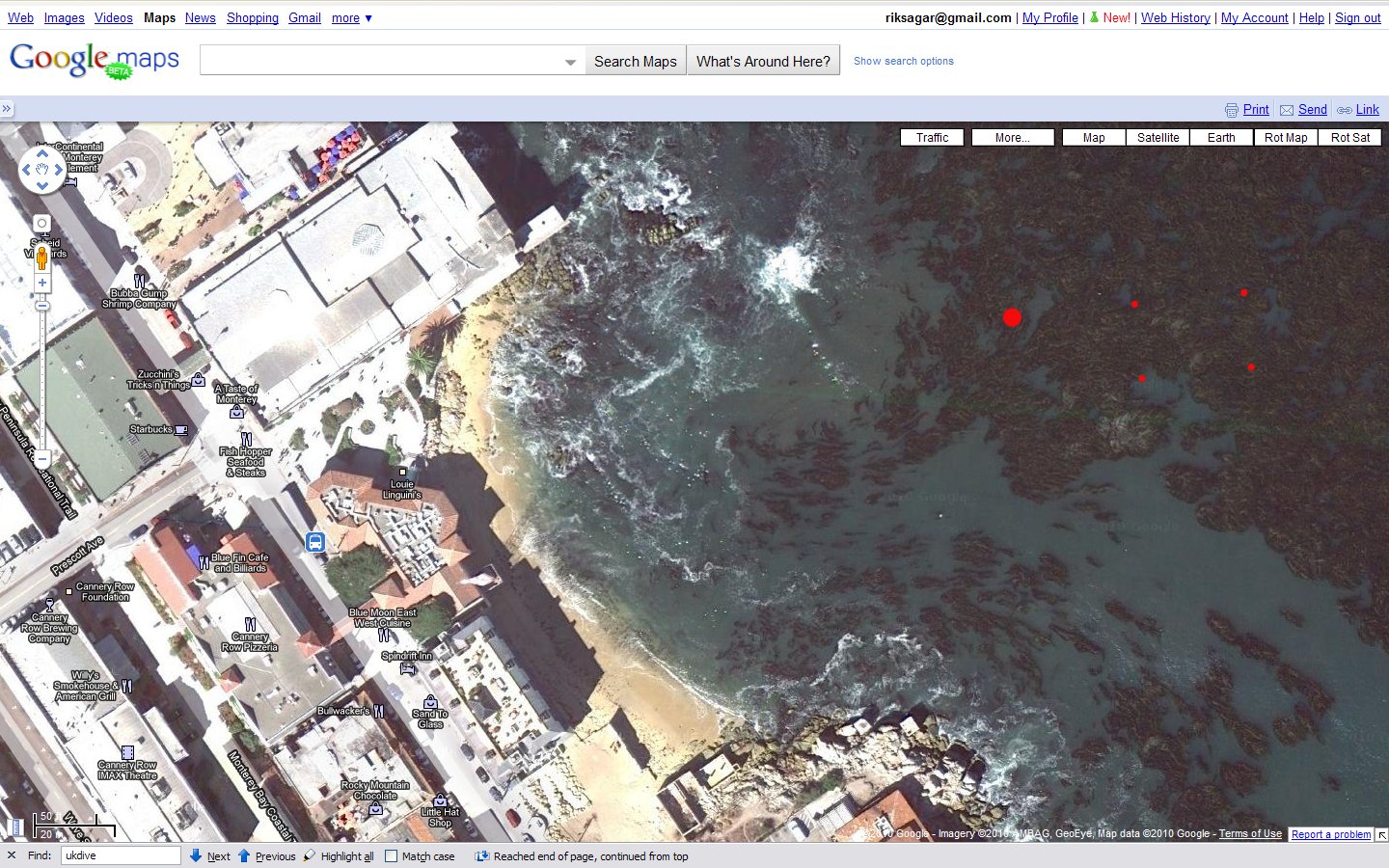 Click image for larger view